services
Wesco Industries includes a full service rigging shop. We strive on great customer service, competitve pricing and speedy turn around time for all your rigging requirements.
* Large stock of Wire Rope, & Metric Crane Ropes
* Can fabricate wire rope slings up to 3 inch
* Logging chokers, and truck log wrappers (traditional wire rope & synthetic) 
* Wire rope bridles
* Lifting Chains to customers specifications
* Grade 70 transport chain assemblies to any length
* Grade 30, 70, 80, 100 & 120 chain available 
* hot dip galvanized long link mooring chain
* Tow truck winch lines
* Cargo tiedowns
* Polyester round slings
* Nylon web lifting slings
* Log trailer loading slings to customers specifications
* 3 strand poly to double braid nylon rope
* 12 Strand Plasma Rope
* In house sewing departments for custom lifting and tie down assemblies or rebuilds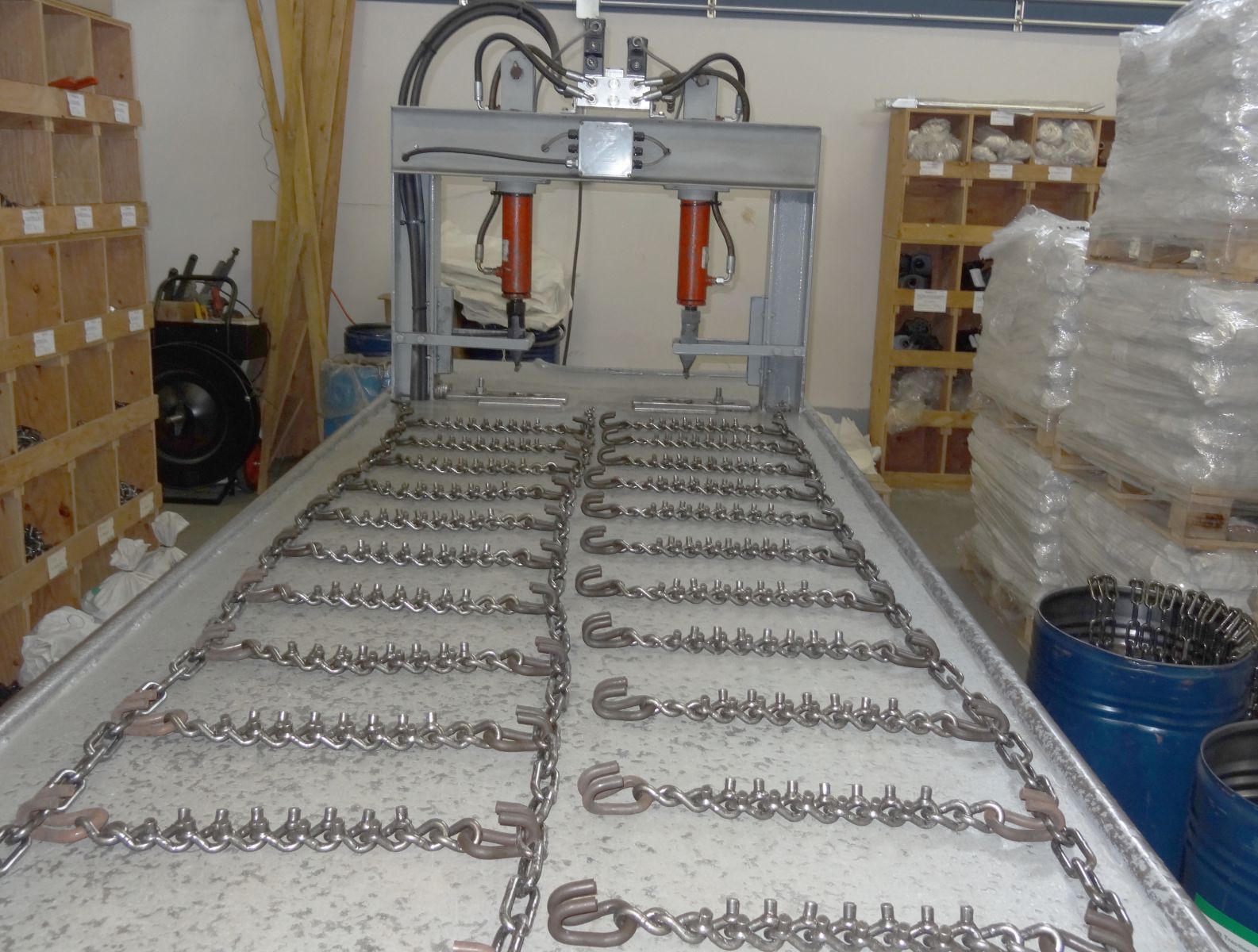 Not only do we manufacture our own line of traction chain, we also build a majority of it in house. From the 11.24.5 studded triples down to garden tractor.
* SKIDDER & GRADER CHAIN ( DOUBLE DIAMOND PATTERN AND SINGLE 
   DIAMOND PATTERN AVAILABLE )
* ATV CHAINS ( DIAMOND PATTERN )
* FARM DUO CHAIN ( H PATTERN )
* STUDDED 
* V-BAR
* SQUARE LINK
* TWIST LINK
Feel free to call our order desk for a custom quote on your traction needs.
Wesco carries a wide variety of after market bucket teeth, adapters, pins, retainers, and plow bolts.
* CATERPILLAR
* HENSLEY
* ESCO 
* H & L
* KOMATSU