13mm 8x36 IWRC Bright G2160 Left Lay
Product Description:
W/R 8X36-13MM WB G2160 LRL
LEFT LAY POWERSTRAND METRIC ROPE
Price per Foot
Item #

Price (ea.)

Brand

Mfg. Model #

Ship Weight (lbs.)

Availability

Available in stock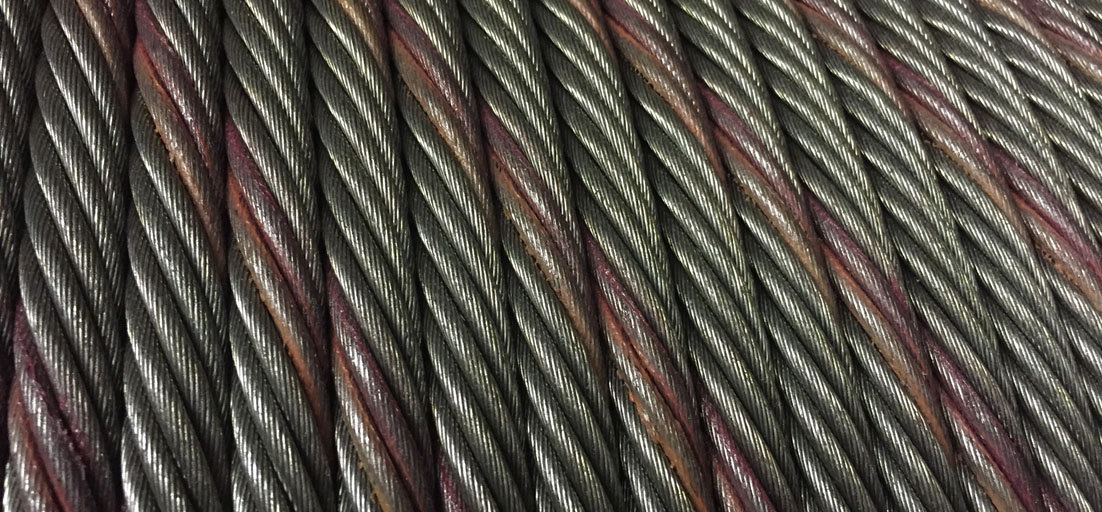 13mm 8X36 IWRC Bright Left Lay
Powerstrand Metric Wire Rope
8x36 Warrington Seale construction is a good general purpose overhead crane wire ropes, found on many hoists manufactured in Europe.
The 8 Strand construction provides increased flexibility, greater strength and smoother area on sheaves.
This is Left Lay Wire Rope
Construction: 8x36WS (14+(7+7)+7+1) IWRC Left Lay
Load Bearing Outer Wires: 288
Fill Factor: 0.60
Tensile Grade: 2160
Minimum Breaking Strength: 29,224 lbs. (130.0 kN)
*Use of swivel is Not permitted.
People who bought this also liked